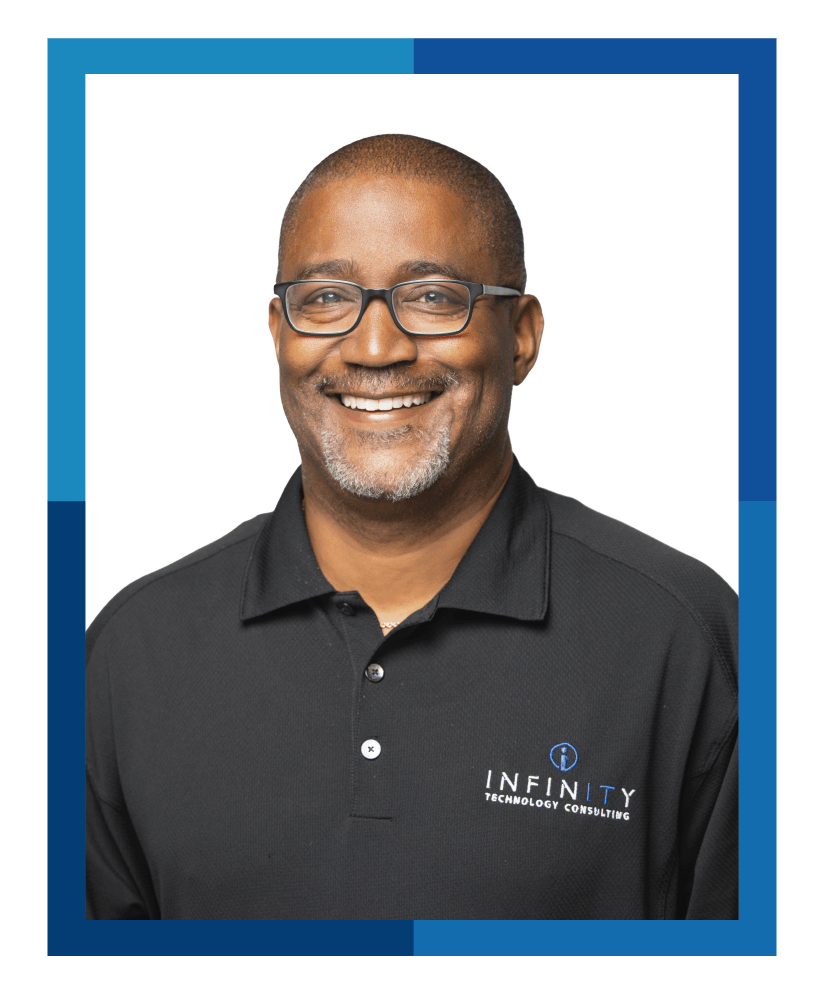 Edgar J. Mosley
PRESIDENT & CEO
Edgar J. Mosley is the President & CEO of Infinity Technology Consulting. He founded Infinity in 2002 after observing how technical people do not know how to listen to the customers' needs. At the core of his job, he works to create an environment where the customer feels heard, advised, and respected by a team of knowledgeable and trustworthy specialists in the IT field.
Powered by his love of technology passed on by his mother and entrepreneurial spirit from his long line of entrepreneurs, Edgar has taken Infinity to become a top IT consulting company providing solutions to customers' needs beyond plain sight. Edgar's favorite saying is, "Let's fix this and not have to worry about it for the next five years," this mentality allows him and his team to dig deeper into the customers' infrastructures to find impactful and lasting solutions. 
Before founding Infinity, Edgar worked as an Electrical Project Engineering for Mead Packaging and Riverwood International traveling across the United States and Rio De Janeiro, Brazil. 
Later on, he took on a role as a Systems Engineer for Comark, working directly with customers to implement technology solutions. At Comark, Edgar earned his Microsoft Certified System Engineer (MCSE) certification and his Cisco Certified Network Professional (CCNP), allowing him to analyze customers' infrastructure to support the recommended implementations properly. 
Edgar holds a Bachelor of Science in Electrical Engineering from the University of Tennessee, Knoxville. When Edgar is not spending time with his family or working to provide the best IT consulting through Infinity, he is volunteering, playing golf, or just trying to make this world a better place.
We're ready to help you with your IT needs!