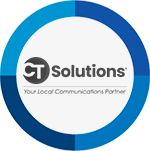 Cloud solutions with Microsoft Azure
CT-Solutions could not efficiently manage their Accounting Department due to the on-premises client and server technology with legacy workflow. Their financial operations and performance were handled through QuickBooks desktop under the same database with multiple users making these unfitting for their needs. Remote work exacerbated their situation because the processes became more time-consuming and inefficient.
Not that long ago, at Infinity, we were in a similar situation, so we knew exactly how to help CT-Solutions. We strategically developed the Cloud solutions with Microsoft Azure to overcome these types of challenges. We created a Virtual Desktop Environment to keep our data secured on the cloud with remote access along with many other integrations, eliminating the need for having local servers.
This concept allowed us to be more flexible at work while introducing a cost-saving alternative. Leading by example, CT-Solutions have trusted us to implement this concept to their specific needs. We are currently fully migrating CT-Solution's entire infrastructure to the cloud.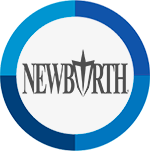 Providing Wireless for the Sanctuary
New Birth came to us to design a plan to provide wireless access inside their 7500-seat sanctuary at their 6400 Woodrow Road Location. The challenge was multifold as we needed to ensure efficient access internally and externally to the Sanctuary. 
After scouting the place, we developed a solution for mounting the wireless access points that were aesthetically pleasing and allowed for easy access. Our design included recessed compartments placed in the drywall to angle the access points to their desired locations. 
This project had two phases. Phase I consisted of implementation wireless throughout the building external to the Sanctuary, and phase II consisted of placing Wireless internal to Sanctuary.

New Birth Missionary Baptist Church
Office Move IT Transition
Marietta Wrecker Service was moving to a new location and needed help with the IT transition. As their business is a 24-hour business, making sure we hit the mark the first time was vital. Infinity developed a plan based on three main components coordinated with MWS' timeline:
Building Wiring
IP Networking/Wireless
Primary and Failover Internet Circuits 
We developed and administered a sustainable solid system that would give MWS reliable access now and in the future. 
Our trusted partner aided us in building wiring and implementing the primary and failover circuits into a new Meraki Firewall. We installed Cisco Switches and Meraki Wireless access guided by a wireless survey/heat map throughout the building. Once the infrastructure was operational, MWS relocated seamlessly, moving their existing equipment and connecting their new IP phone system without business interruptions.

Marietta Wrecker Service (MWS)
"We were looking for an IT company to assist us from the ground up, consulting and recommending hardware, software, and support. Infinity has gone above and beyond to get all technology working seamlessly and making us feel confident and secure! Their service is impeccable, and you can count on them!"

Marvel Leverett, Ebenezer Baptist Church

"When our company first hired Infinity Technology Consulting, we lacked a strategic IT plan. Infinity was able to create a roadmap that decreased our downtime and financial spend. We now operate entirely in the cloud and have reduced our IT overhead. We couldn't be happier with their service. Infinity has always made our company needs feel like a priority and not just another number. I would recommend them for your IT needs."

Charles Moody, CD Moody Construction

"We had an aging Windows server, and while it was still operational, we needed new options before a failure since it hosted our Quickbooks database. Infinity provided a virtual environment solution for that server and the QBks database. After several testing sessions, we went live, and our QBks functions precisely as before moving off our old server. This new solution allows users to connect to their virtual environment and operate the same way they did on their workstations. All you need is an internet connection. Operation in the virtual environment syncs with our local workstations, so working in either setting is doable, and it increases productivity. I recommend Infinity Technology. We have been their customer for many years, and the main reason is that we trust them. They are a company of high integrity and competency with very fair pricing."

John Sarpy, CT Solutions

"Infinity Technology Consulting has been a trusted partner to our company for many years. We initially hired Infinity to take over a broken IT system left by our former provider. Since then, Infinity has guided us through several IT transitions as our business has expanded. Most recently, they provided a solution for cloud-based data storage due to our insufficient in-house server capacity. It was challenging to migrate data from one location to another; however, Infinity did a great job at limiting downtime and disruptions and provided onsite support to users through the process. As a result of this upgrade, we can access our data from anywhere. This capability has greatly enhanced our efficiency. I highly recommend Infinity as an IT partner for your company."

Matt Lowery, Strictly Mechanical
We're ready to help you with your IT needs!