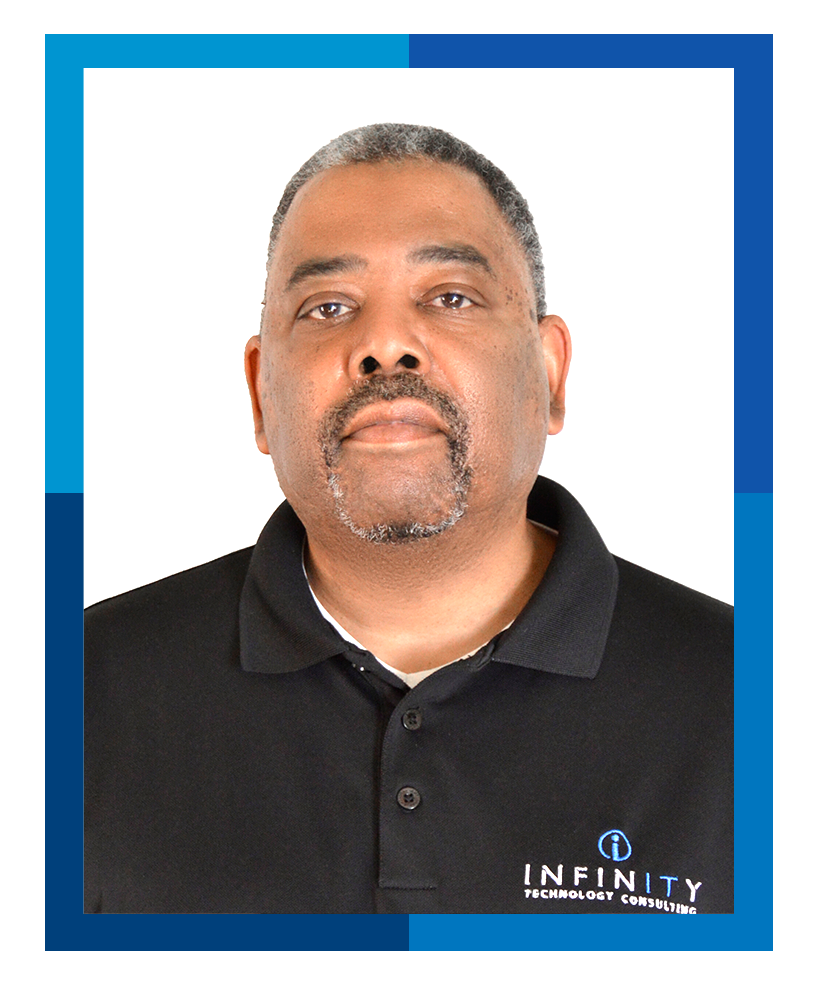 Keith Roberts
SENIOR ENGINEER
Keith Roberts is the Senior Engineer of Infinity Technology.
Keith was born in Tampa, Florida. After graduating from Henry B. Plant High School he then matriculated at Morehouse College in Atlanta, GA.
Keith has over 30 years of IT experience beginning at the Federal Reserve Bank of Atlanta, EDS (Electronic Data Systems) and HP (Hewlett Packard).
His hobbies include sports and music.
We're ready to help you with your IT needs!