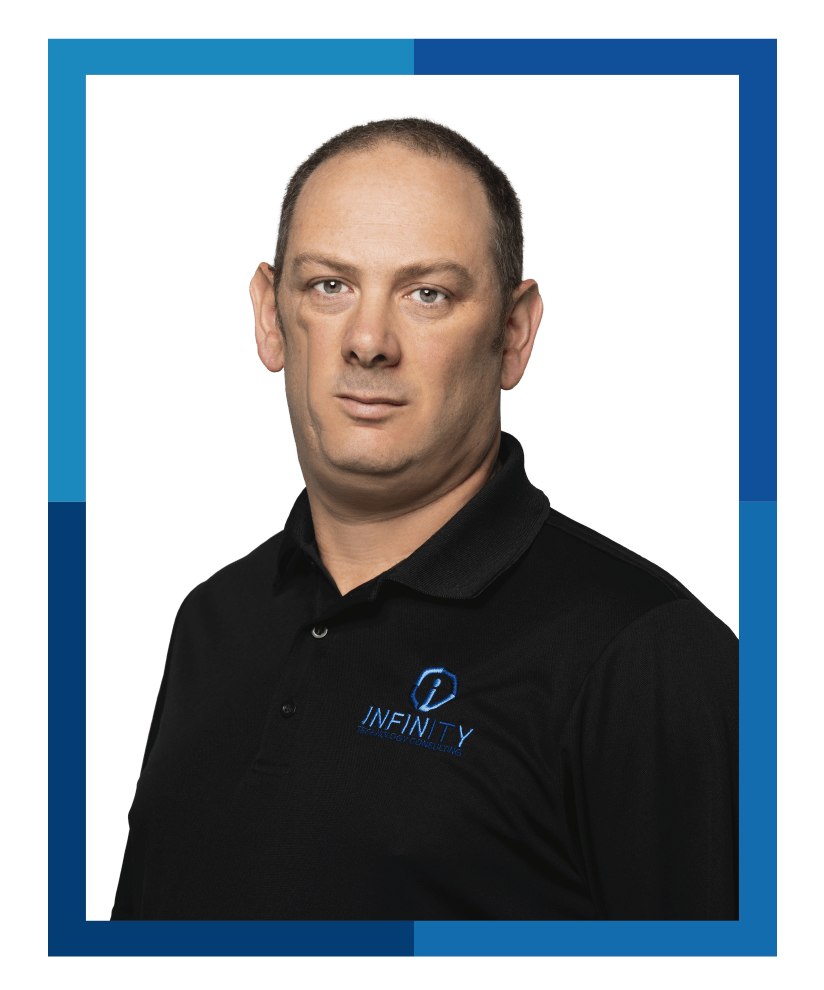 Tony Jassen
Support Engineer
Originally from Seattle WA, Tony came to Infinity from Israel where he worked for nearly two decades in the film industry in technical roles, including as Head of the Video and Editing Department for a leading film school and Video Conference and A/V coordinator for an NGO. Prior to moving to Atlanta and joining Infinity, Tony was Lead Technician for a combined middle/high school where in addition to on-site support, he oversaw the transition to distance learning during the Covid-19 global pandemic.
From a child disassembling old appliances, his natural curiosity as to how things work eventually developed into a deep understanding of technology, hardware and software and how they integrate, skills he applies regularly at Infinity.
Tony is responsible for back-end support at Infinity, making sure the various technologies we use to provide support for our clients are integrated and running smoothly. His usual answer when tasked with something new at Infinity is, "Will do."
When not keeping Infinity's back-end on track, Tony enjoys hiking and mountain biking with his wife and dogs and volunteering at his synagogue.
We're ready to help you with your IT needs!